Datacenter Engineering
Starting with the initial design concepts for your data centre project, our team delivers a data centre build to your exact specifications, time frame and budget.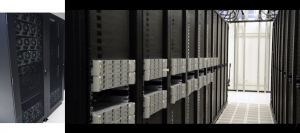 At Plectrum, our data centre build projects are designed and built by our expert in-house alongside our leading technical Partners team. We aim to always provide cost-effective and energy-efficient data centres tailored to the requirements of your organisation
Digitalization is leading to a massive generation of data in the world of IT. This rapid increase requires large-scale facilities and modern technologies for effective data center infrastructure management and security. Data centers (DCs) are buildings that provide physical security, space, power, and cooling for IT operations. Data centers centralize a business's IT operations or equipment and store, share, and manage data.
Plectrum offers certified service routes on the entire engineering and design process for applications, data centers, cloud, and information technology infrastructure and platforms. These certified service routes include key elements such as load and capacity calculations and planning, availability engineering, sustainability engineering, infrastructure design, conceptual design, drawings and layouts, quantitative and qualitative engineering, detailed designs, as well as specifications development for products, systems, components, and technologies to be implemented in a particular infrastructure project.
We provides end-to-end data center consultancy services. These services can be both technical and commercial in nature. our experts provide full-fledged data center services for a complete data center lifecycle. These include data center assessment, review, data center selection and specification, data center integrity tests, data center planning, data center benchmarking, data center gap analysis, data center operations support, data center development, data center business planning, data center operations manuals, data center technology selection, data center green planning and suitability consulting. Our data center services will help data center owners and operators achieve their business objectives in the most efficient, secure, and effective manner.
Reach out to us to discuss your Datacenter project. We can tailor a bespoke data centre build solution for you.